Utilize an HR system that feels like you built it yourself
Your Personal HR Information System
Take Control

The best HR Software but better.
Simplify your procedures with CommonOffice's HR information system by having your own custom HR Portal. Our software allows you to quickly and securely organize your data and access all of your HR applications.
CommonOffice HRIS is interactive and easy to use for all of your employees! With Employee Self-Service, multiple levels of views, fully customizable, mobile apps, and amazing reports, you will be saving major time and money!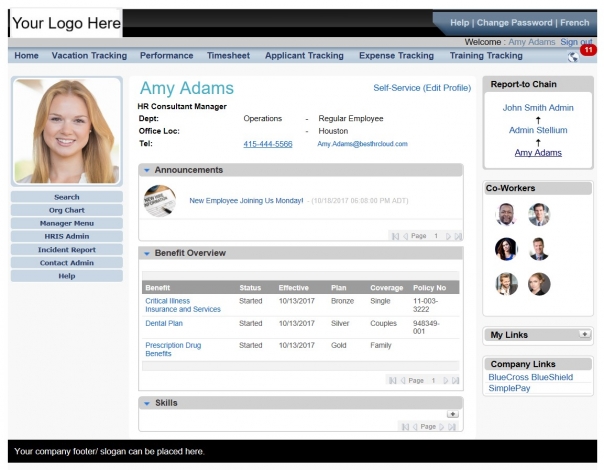 With real-time reporting, you can generate and download current data about your employees so you do not have to worry about inaccurate or old data. Generate more than 100 customizable reports when you need it.
No matter the size of your company, CommonOffice HRIS will be sure to cater to all of your needs.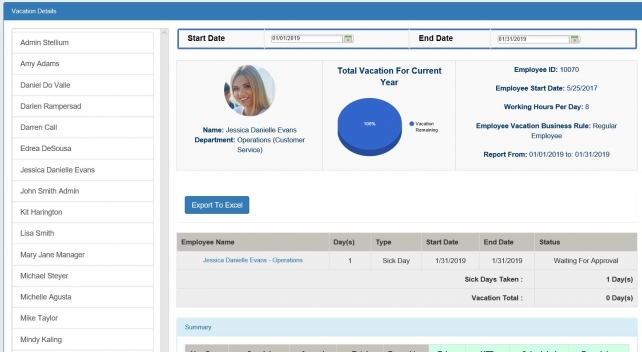 1) Incident Reporting
Allow employees to report incidents the moment that they occur for quick conflict resolutions
2) e-OnBoarding
Manage new employees and make sure that they receive the tools they need to succeed so that they have an amazing first day
3) Document Management
Upload and manage important employee documents in a fully encrypted application so that you will always have them readily available
4) Employee Profile Management
Register new employees, assign them access rights in the system, send them passwords, and make sure to keep their personal information updated
5) Succession Planning
Track employee skills and experience so that you can plan for unexpected turnovers and ensure organizational efficiency
Top Features of CommonOffice HRIS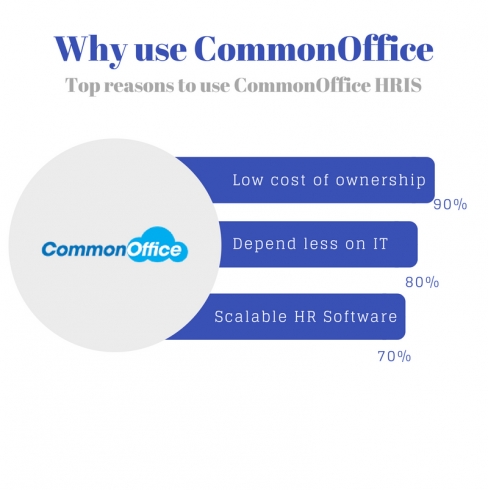 6) e-Signature
Have employees sign off on important documents for record keeping directly from in your system to avoid the hassle of print outs and time
7) Security
Cloud-based software allows you to encrypt your HR applications in multi-levels of security, without having to worry abut files and computer servers that take up space
8) Self Service
HR Portal allows you to access all of your HR applications, send automated email to employees, run and download reports, and set up/edit/delete employee accounts
9) Dedicated Support
Unlimited free training and customer support adds the cherry on top. As well, a personal Account Manager will be assigned to your organization
10) Workforce Analytics
Our robust graphs and charts allow you to keep track of employee turnover rates, retention, salary, and employee types all across your organization
Based on CommonOffice Client Survey, 2018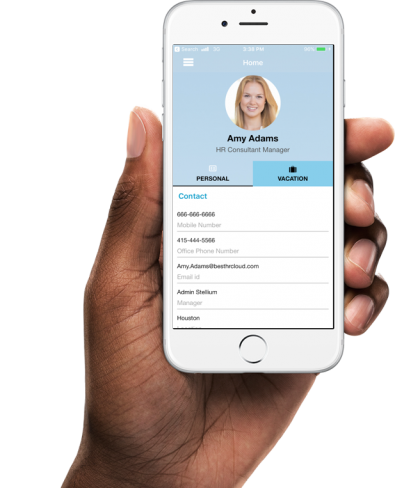 Whether in line for lunch, in a taxi, or half way around the world, keep track of your requests with our CommonOffice HR mobile app.
View your balances

Review your Department Calendar

Submit leave requests

Approve employee requests as a manager

Find coworkers through a company directory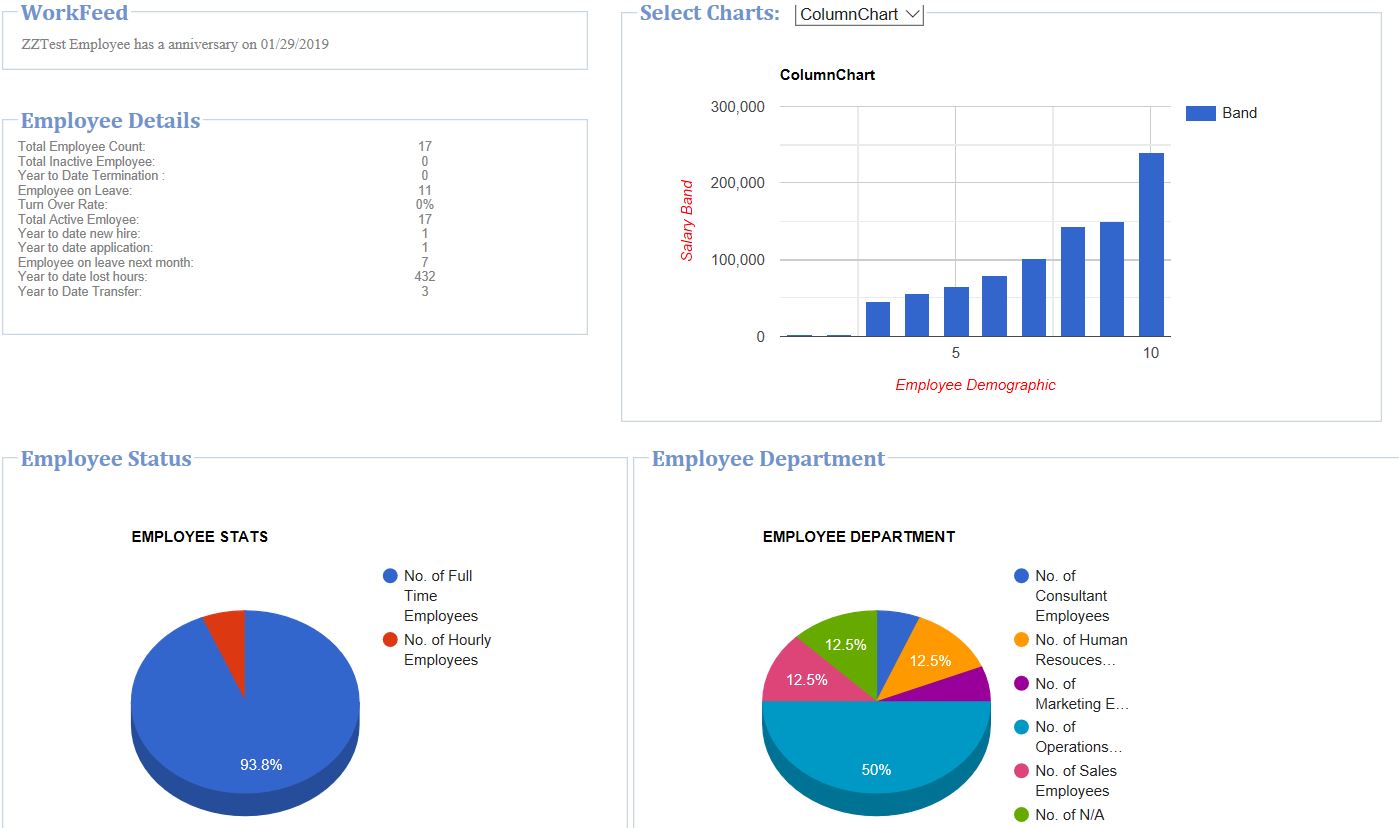 Advantages of CommonOffice
Are you wondering if an HRIS system is right for your business? The first steps are always scary, but there are many advantages to consider when choosing CommonOffice. Our HRIS system allows you to centralize all of your data points, allowing you to generate more insightful reports and analysis.
The most important advantage is that CommonOffice HRIS helps professionals like yourself spend less time on managing spreadsheets and more time on more important tasks.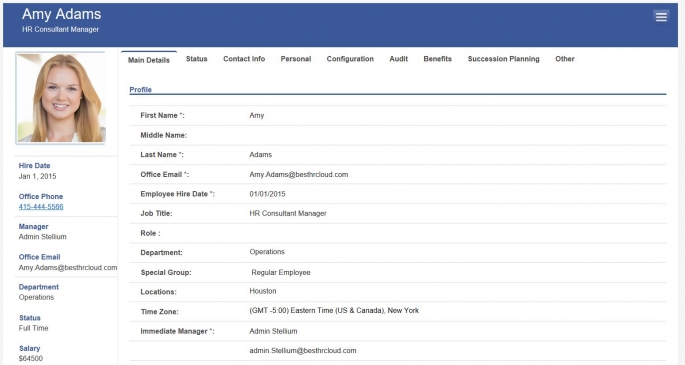 Create and track employee records in your personalized HR database, such as personal data, benefits, contact information, documents, and much more.
Utilize our built-in features such as Asset Management, Incident Tracking, and Succession Planning to gain the full CommonOffice experience.